Product Description
All For Paws Flutter Bug Interactive Cat Toy
To order please select either the Futter Bug Toy or the Refill Pack from the drop down box above.
Your cat will have hours of fun playing with this shiny little butterfly that keep flying away under his paws its the perfect toy for a playful cat.
With a little motor inside, the Flutter bug has a sturdy stand and a little butterfly teaser toy that is attached to a wire and rotates in a circular motion to entice cats to play. Simply press the small green button on the base of the unit to make the little purple butterfly move around. As the butterfly starts to move, itwill shine and glisten in the light, acting like a teaser for gaining your cat's attention.
Made from durable and scratch-resistant plastic, this toy is bound to keep your cat up on all fours engaging in active playtime.
The ultimate exercise stimulator.
Helps to reduce stress and increase fun.
Each Flutter Bug comes with two butterflies.
Simply turn the item on and watch your cat have hours of fun!
Approximate size: 25cm x 25cm x8cm
Flutter Bug Close Ups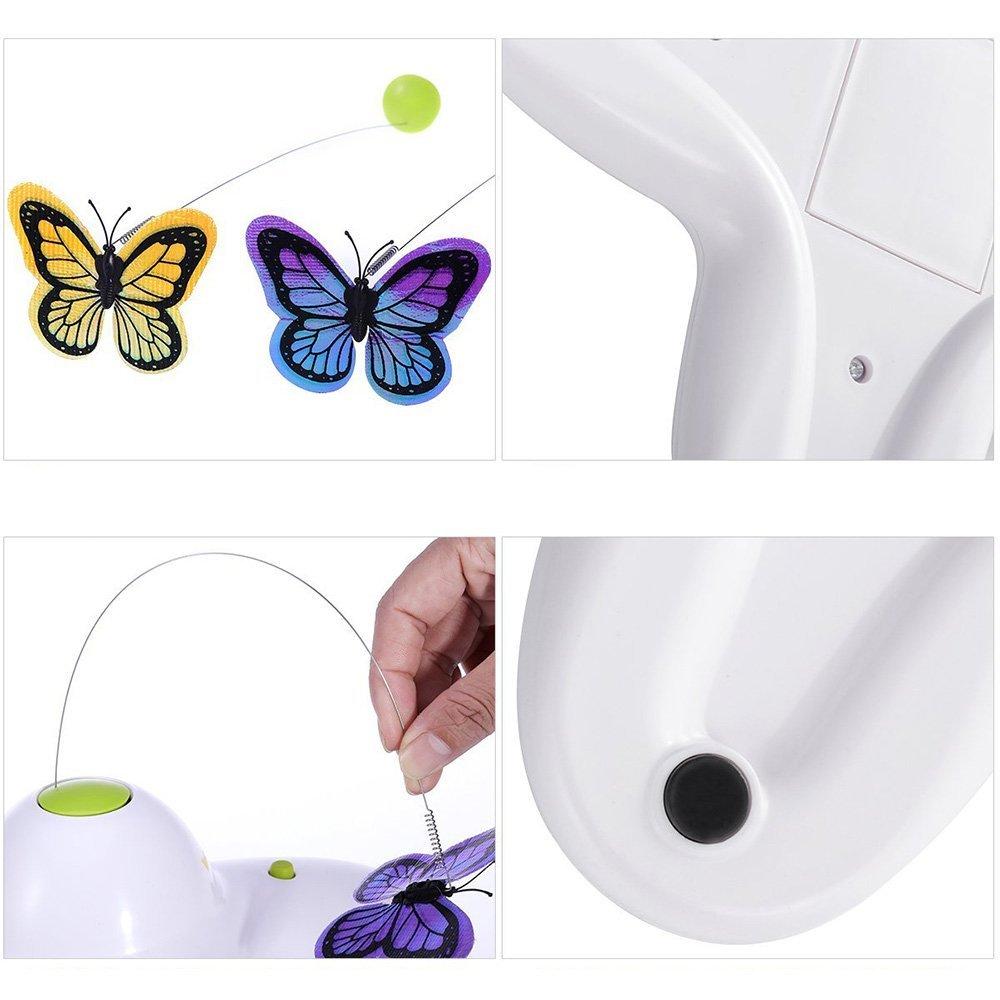 Flutter Bug Dimensions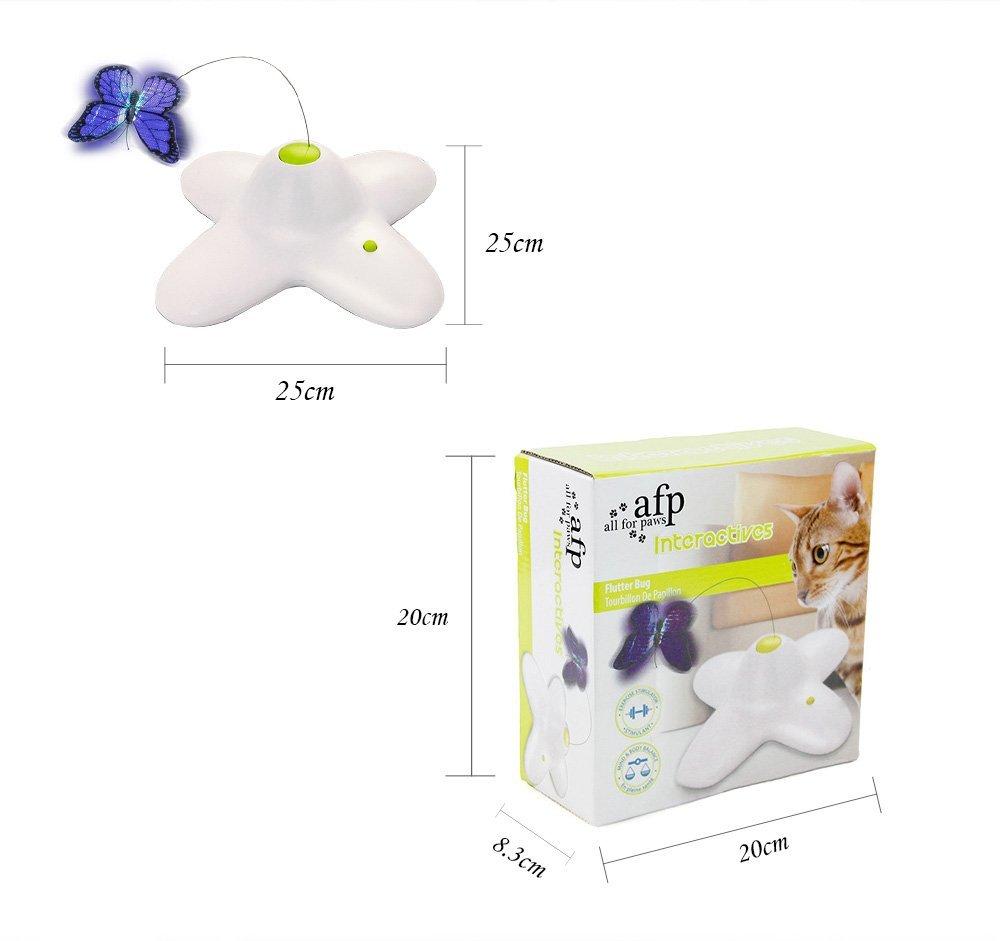 Flutter Bug Rotation Diagram

Flutter Bug Battery Installatiom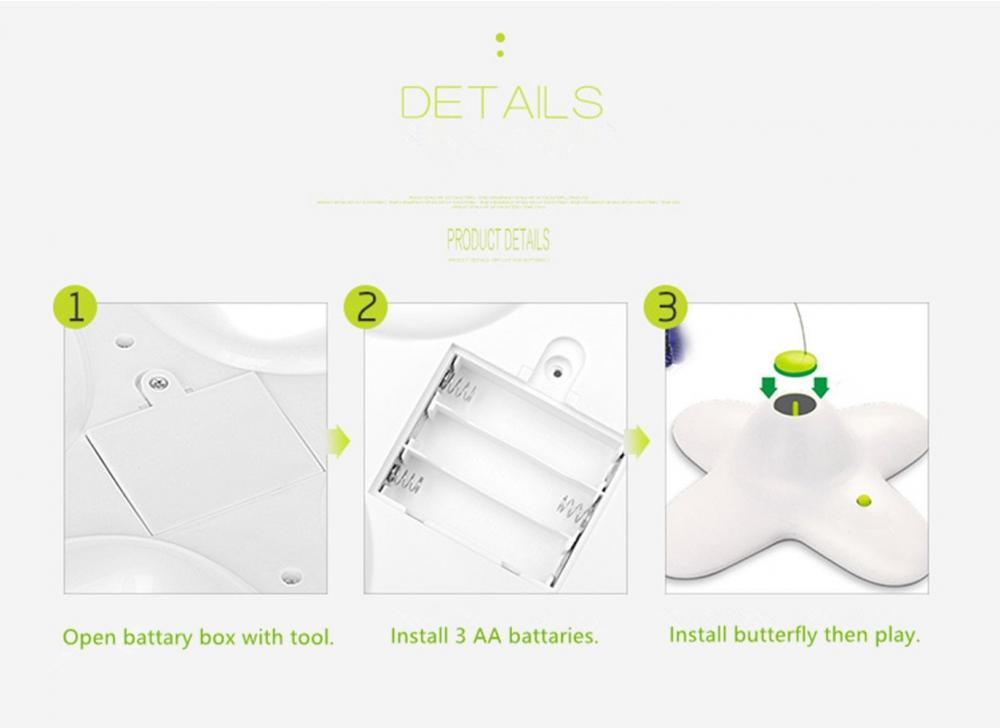 Refill Butterflys for Flutter Bug Toy - Available to order as spares
Depending on how your cat plays with the butterflys they will need replacing from time to time. We have them available as spares, simply order them from the drop down box above.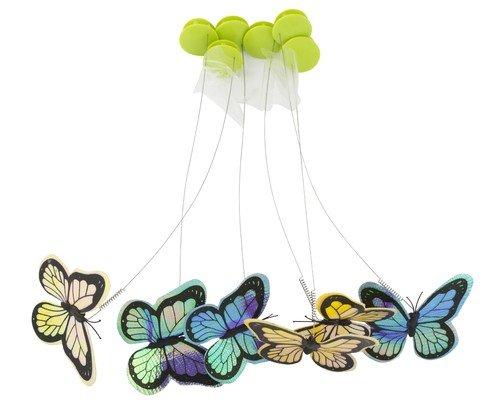 Product Videos
Custom Field
Product Reviews